9 Great Zipline Adventures for Your Family
Ziplines are exciting, fun, and perhaps a little scary. Zipline vacations will leave you with great memories. The unique experience of ziplines has added to the attraction of beautiful, scenic areas around the world. You can even get a thrilling perspective zipping over metro areas. If you're looking for a great adventure, try one of these zipline destinations. Better yet, challenge yourself to travel to all of them!
In many zipline destinations, there is not just a single line. Often, you'll take multiple ziplines to get amazing views of the natural landscape and wildlife. While you can take one zipline, try to get in as many as you can.
Can't go wrong with any Hawian vacation. But, add ziplining and you'll get a thrill of a lifetime in one of the most beautiful destinations.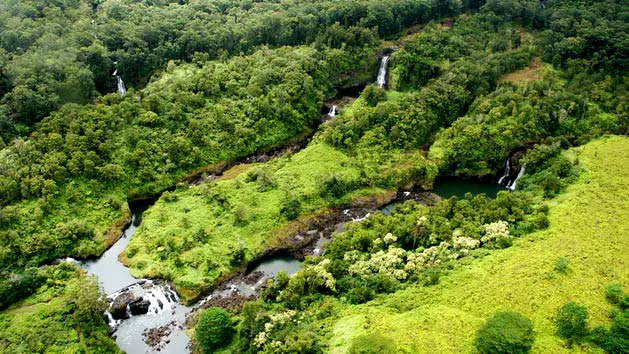 Zipline Through Paradise
Get a great view of forest and river gorges using 8 different lines. The 'tour' can take a good part of the afternoon, so be prepared with water and snacks. If you make it to the big Island, check this out in Hilo, Hawaii. Zipline Through Paradise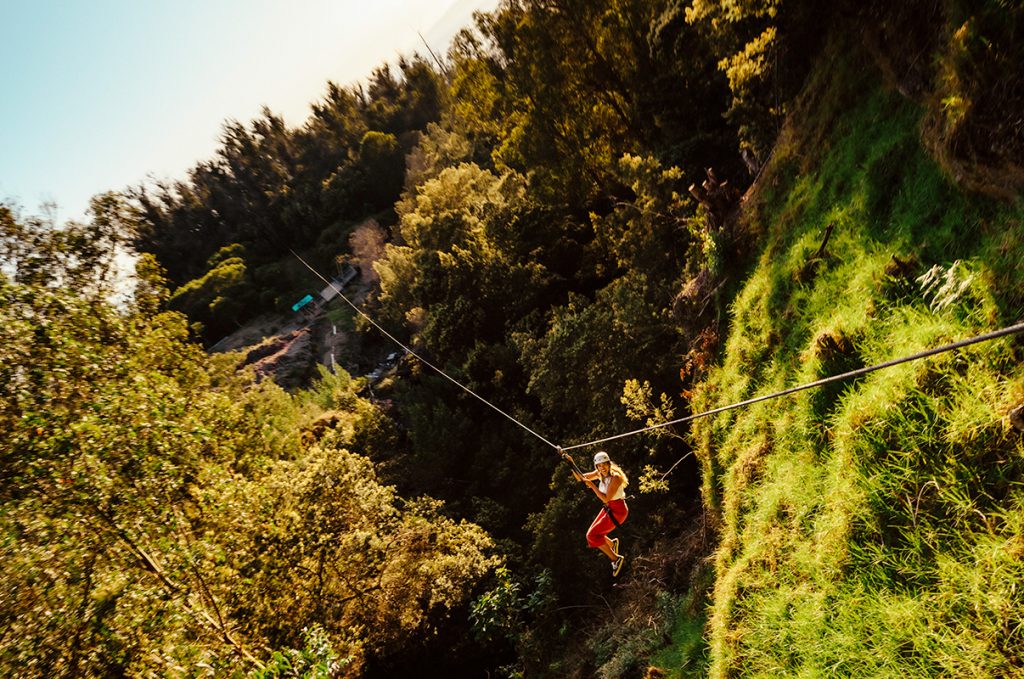 Skyline Eco-Adventures Haleakala
Not to be left out, Maui HI Eco-Adventure (18303 Haleakala Hwy, Kula, HI 96790, Phone: 808-219-0472 ziplines take tourists over gorgeous forest chasms sure to make an impression on anyone lucky enough to make the trip. (https://www.skylinehawaii.com/maui/haleakala-5-line-adventure-tour)
SlotZilla through Las Vegas
If you want a unique view of Las Vegas, stop by SlotVZilla Ziplines. You'll have to decide to take the "on-your-seat" harness or fly like Superman. Because Vegas is so unique, you'll have a hard time deciding to look at either the skyline or do some people-watching. (425 Fremont St #160, Las Vegas, NV 89101, Phone: 702-678-5780)​. Whatever you decide, the ride is sure to be a thrill!
In the middle of the country, okay, a little to the west, Colorado is a mecca for zipline adventures. Because there are so many, we'll touch on a few good examples.
Captain Zipline Tours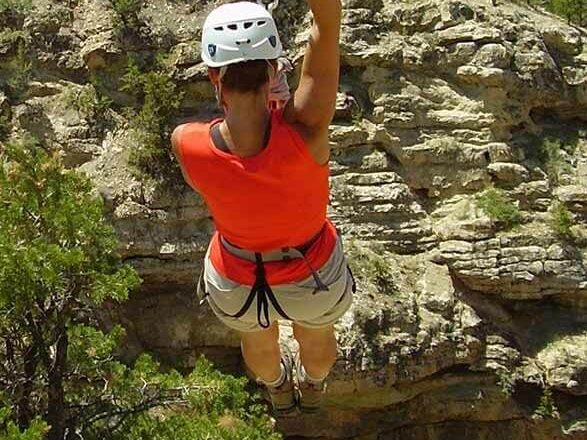 Captain Zipline tours in Colorado provide some great views of the landscape. While the lines don't run as long as some, there are 7 you can use to traverse the gullies.
Check out Buena Vista Zipline in Buena Vista CO. Even though it's just off the highway, you're still running through the treetops along the Arkansas River.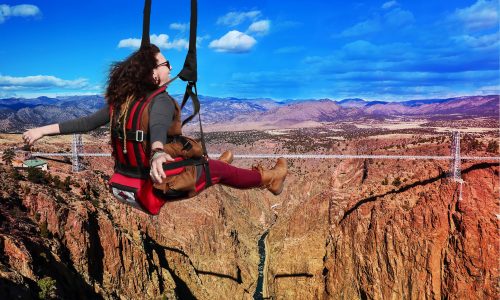 Not for the faint of heart, the Royal Gorge Bridge Zipline, better known as Cloudscraper, is the highest zipline. You know you're way up there when you're zipping by a gondola!  This would be among the best zipline vacations.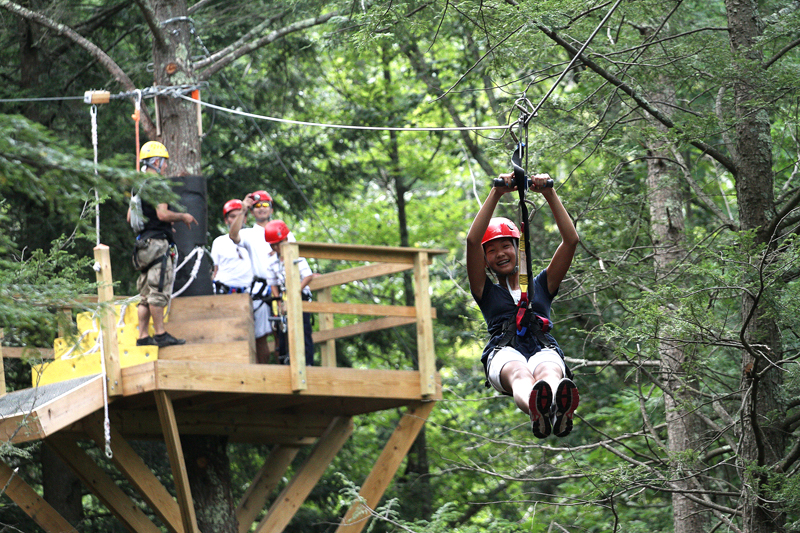 Zipline New York
Zipping through the Catskills sounds amazing. Take a look at long runs from Zipline New York with their Canopy Tours. Visit their site to see videos of the longest and highest zipline in North America.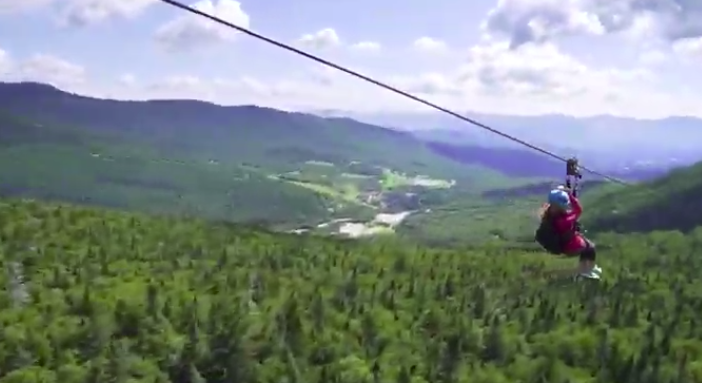 Stowe Mountain Ziplines
Staying to the northeast, check out the highest mountain top in Vermont. The Stowe Mountain ziplines run 4,500 feet, and up to 60mph to the bottom. Because of the long run, you enjoy the unique vista of Vermont from the air!
Zipline at Wolf Mountain
Ready for an eco-adventure, head to Branson MO. The Zipline at Wolf Mountain will be a thrill you remember for a lifetime. The folks at Wolf Mountain run more than a zipline, it's an adventure immersed in the Ozarks.
Ready to travel a bit for a great Zipline adventure? Here are some ziplines that will get your heart pumping!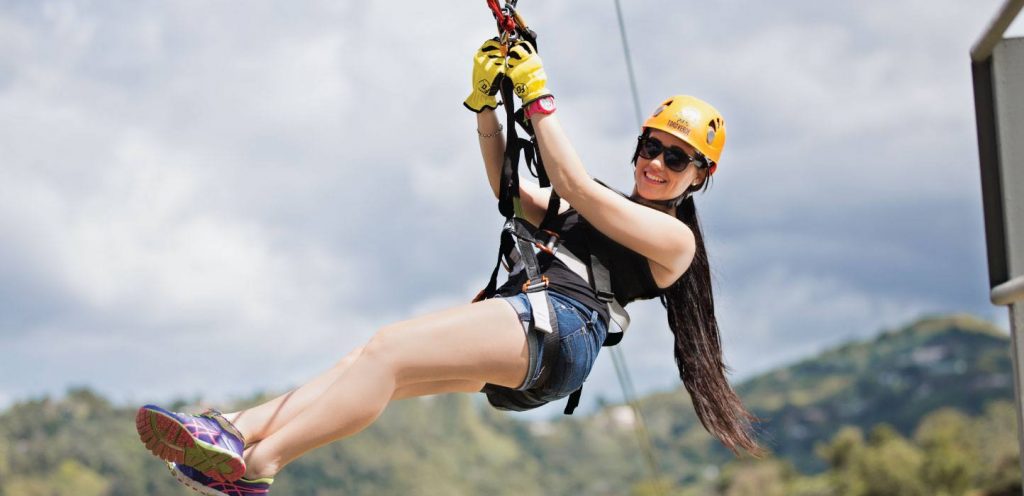 Toro Verde Zipline
Sail over (or fly) to Puerto Rico and see if you are up for the Toro Verde Zipline. Because it's a tropic climate, there are amazing natural views to take in.
Arenal Canopy Tours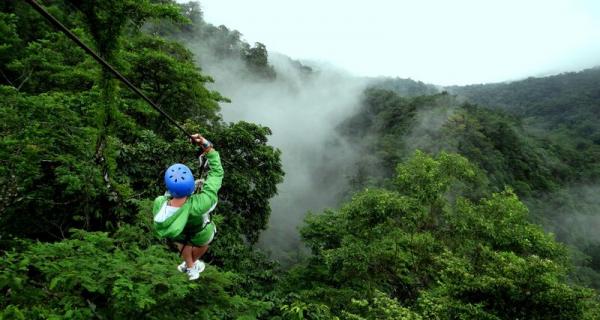 There is a great rainforest canopy zipline in Costa Rica at Arenal Canopy Tours. Because of the heights, the adrenaline rush of the ziplines will compete with the tranquility of the forest and rivers you'll be zipping through and over. 
Zipline Vacations in the extreme!
If you are really looking for extreme Ziplines across the globe, check out Extreme Ziplines at Mapquest . They have 11 amazing zipline experiences (we have a couple listed above). 
In truth, there are zip lines all over nowadays. Don't just jump into your zipline vacations. So, if you've never been on a zip line, check something out that is local to you before you travel. Because most local zip lines will not have the views and excitement of those above (unless you happen to live in the mountains), you can get a feel for them to be sure you know what to expect before shelling out too much time or expense.
So, once you're ready, get to some of these ziplines and have a blast!